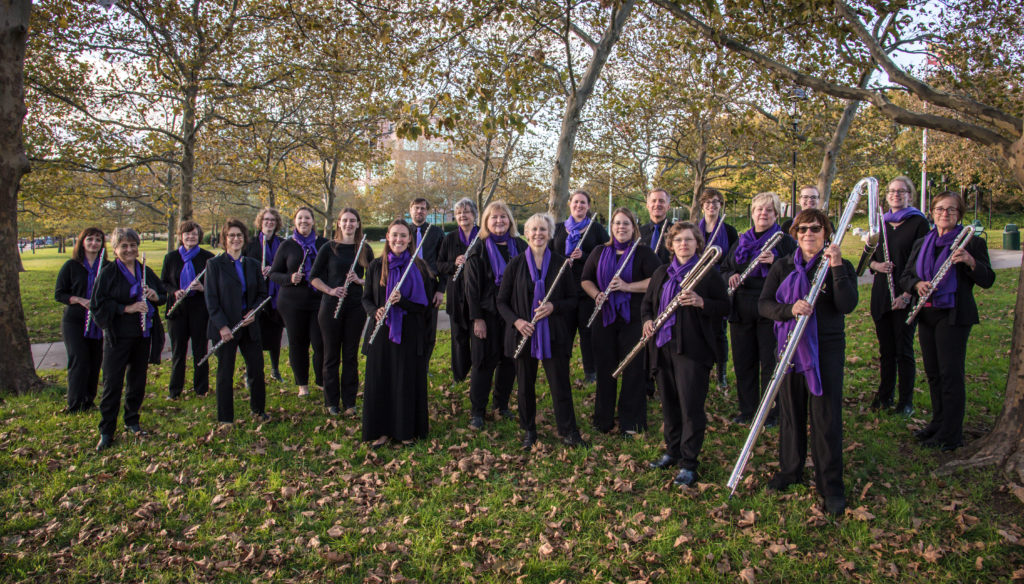 The Baltimore Flute Choir is an adult community choir that seeks to promote the enjoyment of flute ensemble playing.

Since 2004, the BFC has performed a wide-ranging repertoire including classical, jazz, and pop. Directed by Sara Nichols, the BFC regularly presents arranged works and new works from the exciting and rapidly expanding catalogue of music composed specifically for flute choir.

In addition to flute teachers and university music faculty, most members of the choir–while having college-level flute training–pursue other careers, including a pharmacist, art historian, elementary teacher, and fundraisers; some are retired amateur musicians.
---
"I thank the flute choir for its concert. It was a memorable musical experience: the very talented musicians' expertise was underscored by the delightful variety of musical selections. In addition, the explanation of the scores was helpful and charming." – Barb W., audience member